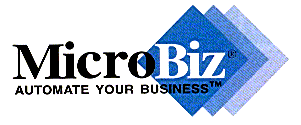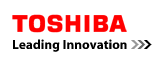 DVR Surveillance Systems
GV-1480A Combo Card


Recording Rate: CIF - 480 fps / 400 fps (NTSC / PAL)
D1 - 240 fps / 200 fps (NTSC / PAL)
Turbo VGA - 416 fps / 400 fps (NTSC / PAL)
Turbo D1 - 352 fps / 320 fps (NTSC / PAL)
Display Rate: 480 fps / 400 fps (NTSC / PAL

GV-Keyboard


Programs and operates GV-systems
Controls up to 16 additional GV-systems via RS-485 configurat

GV-Hybrid DVR V8.3


The GV-NVR (Network Video Recorder) records video and audio data over TCI/IP networks. With up to 32 channels of pure IP surveillance, the GV-NVR offers the same functions as GV-Series Surveillance System.


Combining the best of both the analog and digital worlds, the GV-Hybrid DVR is a versatile video management platform. It answers needs for a transition from a legacy analog infrastructure towards a pure IP surveillance environment.


Video Stabilization - option


Used to create crisp clear super steady images from unstable or shaky platform like transportation vehicles or on poles to avoid fuzziness.


GV-Data Capture V3E


GV-Data Capture V3E is an innovated Ethernet version of the Data Capture Box allowing the integration of POS systems and GV-DVR systems via LAN, WAN, or Internet.



GV-HOT SWAP DVR System V3


The GV-Hot Swap DVR System V3 features a powerful data storage capacity. It comes with a selection of 2,4,6,8,10 or 20 bays via hot-swappable SATA mobile racks. Depending on HDD size, the GV-Hot Swap DVR System V3 can reach the maximum storage capacity of 30 terabytes. Support for hot-swapping makes data storage and management more convenient

GV-Compact DVR V2


The GV-Compact DVR is a mobile video recorder. It can simultaneously display real-time images from four cameras. The recording frame rate of each channel is adjustable up to 30 / 25 fps at the resolution of 720 x 480 (NTSC) / 720 x 576 (PAL). You can access the four video channels either in the quad mode or single channel
GV-IP CAM1.3M VARIFOCAL CAM COLOR (lens built in)




1.3 megapixel SONY progressive scan CCD

Dual streaming support MJPEG and MPEG4

Two way audio

Digital I/O: 1 IN, 1 OUT

Support both 12V DC and PoE

Built-in varifocal lens


Pelco SD4N-W0
Spectra Mini PTZ Dome Camera with Smoked Dome, 80X Zoom, & Preset Positioning

GV-IP CAM1.3M VANDAL PROOF DOME D/N




1.3 megapixel SONY progressive scan CCD

Dual streaming support MJPEG and MPEG4

Two way audio

Digital I/O: 1 IN, 1 OUT

Support both 12V DC and PoE

IP66 weather proof

D/N function with mechanical switching IR Filter

GV-IP CAM 1.3M Mini Fixed Dome (Indoor only)




1.3 megapixel SONY progressive scan CMOS

Dual streaming support MJPEG and MPEG4

Built-in microphone

Powered by PoE


GV-Video Server (GV-VS02A)


The GV-Video Server allows the conversion of any analog camera into a fully functional IP camera. It streams the realtime digital video over the Internet in the same way that current IP cameras do.

All Network Cabling Services, Inc. specializes on installation of DVR (digital video recorder) surveillance systems. Through time, the company has been providing this installation service to a number of clients, who bolster security measures either for personal or for business purposes. Because DVR surveillance systems have gone further sophisticated and complicated, clients are reliant on the efficient and effective services by the company.
These days when security has become a major issue, people must invest in security systems. The Digital Video Recorder surveillance system is a state-of-the-art security system that effectively heightens alert. Surveillance cameras are installed to monitor business establishments as well as interiors and exteriors of residential and commercial spaces.
The DVR is preferred because owners could have the option to monitor video activity even up to a month. Thus, the surveillance system is deemed perfect for frequent travelers who want to monitor their residential sites and commercial businesses. The system would enable owners to watch videos recorded by the DVR equipment.
To make the system work better, there is a need to ensure that components are strategically and appropriately installed where they ought to be placed. This is the expertise of ECR Emergency Computer Repair. The company also guarantees that the Digital Video Recorder surveillance system will be fully operational and would not have technical glitches and setbacks that may arise from poor and inappropriate installation, which is a usual problem for DVR security users.
ECR Emergency Computer Repair is also specializing on establishing operational connections between the DVR surveillance systems and personal computers. The connection entails the use of video capture cards that are programmed and equipped to setup the personal computer to become an integral part of a Digital Video Recorder surveillance system. Thus, you can conveniently view your DVR surveillance videos using your reliable PC.
Wireless DVR systems are currently IP-based where cameras are built into Web servers, providing access to Digital Video Recorder videos directly via the Internet. This system is popular as clients can monitor their businesses no matter where they are, as long as there is a convenient Internet access. However, installations are crucial and are complex. That is where ECR Emergency Computer would be most helpful to you.