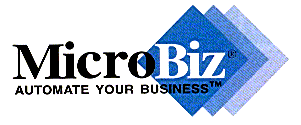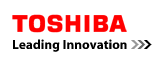 The Apex III hand held terminal brings to the market a rugged, ergonomic unit, designed to facilitate source data collection in a broad range of environments and applications.
The Apex III features include a full alpha-numeric keypad, full graphic display (240 x 160 pixels) with user activated backlighting, a voice capable standard PC 8 ohm speaker, 4 MB of Flash memory and 4 MB of on-board RAM. The Apex III incorporates a 32 bit microcontroller @ 33 mHz and is Symbol Wireless Spectrum 24 capable.
The Apex III supports Batch or Wireless operations via an internal type III PCMCIA port (capable of simultaneously supporting two type I or II devices). This port provides the user with numerous options for connectivity and memory expansion including, but not limited to, network interface adapters, high speed modems (both wired and wireless), Flash drives and RAM disks.
The Apex III is available with or without an integrated laser scanner. The integrated laser options include long range, very high density, wide angle or advanced long range. An optional squeeze-lock connector provides tethered connectivity (2D Scanner, CCD, wand, etc.) in lieu of an integrated laser.
Data transmission to and from the Apex III can be accomplished via the infrared interface or the optional end cap Serial RS 232 Interface port.
The Apex III incorporates a DOS based operating system (ROM-DOS 6.22), thereby supporting DOS applications, graphic displays and existing DOS user software. An optional Windows based program generator can assist the user in implementing most data collection applications.
Apex III Specification Highlights
TERMINAL
Display
Fully programmable graphics LCD
Backlight with automatic timeout
240 x 160 pixel LCD matrix
Standard format of 10 x 30 (default)
Up to 20 x 30 characters (selectable)

Keypad

56-key, full alphanumeric, non-glare
12 function keys (4 dedicated, 8 shifted)
1 keypad scan trigger
2 Enter Keys (right/left hand accessible)
Large numeric keys

Speaker

Voice capable standard 8 oHm speaker
Software-programmable for volume, duration, and pitch

Operating System /BIOS

Industry Standard - DataLight ROM DOS 6.22 Operating System
Industry Standard - Phoenix Bios

MicroController

AMD Šlan(r) AM486(tm) SC400 Low Power, 32-bit Microcontroller with System Logic, and 8 KByte L1 cache Memory , 33 MHz Clock Speed

Memory

FLASH: 8 MB or 16 MB (DOS, BIOS, applications, and data storage)
RAM: 4MB (for system operation and virtual-disk data storage)
PCMCIA support for up to 64MB linear cards, 512 MB ATA cards)

Communications

IR serial data transfer in Dock (up to 115 kbps)
RS-232 (optional end cap)
X modem protocol provided between PDT & Dock for IR Communications
High Speed UART(16550-compatible) supports up to 115 Kbps RS-232 serial data transfer

PC Card

User-accessible PC Card Slot (One - Type III or two-2 Type I or II, user accessible)
POWER SOURCE
Power Options
Rechargeable 1400 mAh, NiMH battery pack, standard
Apex III Dock (one Fast Charge Time Charging Bay in Dock for Spare Battery Charging)
Apex III External Battery Charger, Desk or Wall mountable s (2 Slots - Fast Charge Time 120 Minutes or less)
Vehicle (12 VDC) Battery Charger (Fast Charge Time, 120 Minutes or less)

Advanced Power Management (without PC Card)
Sleep mode with programmable time-out: ~10 mA o Doze mode: ~100 mA
Operating mode: ~300 mA (depending on options, CPU speed, and application)
SuperCap memory back-up
USER ENVIRONMENT
Environmental Specifications
Dust and Water Resistant
Operating Temperature: -10 C to +50 C (+14 F to +122 F)
Storage Temperature: -20 C to +70 C (-4 F to +158 F)
Drop: Multiple (x-4) 4-ft. to concrete (all four corners)
Chemical and splash resistant

Regulatory Approvals
FCC Part 15 - Class B
CDRH and IEC Laser Class 2
CE
MECHANICAL
Construction
Industrial, high-strength polycarbonate/ABS-blend plastic, U/L Rated 94V0

Physical Dimensions
Length: 8.4"
Width: 3.8"
Depth: 1.8"
Weight (includes battery pack):
- No laser 17.5oz
- Laser/No Radio 18.4 oz
- Laser/Radio 20 oz
INPUT CONNECTIVITY
Tethered Input Devices
Handheld 5V lasers
Handheld CCDs
Wands
I-Button Memory

Integrated Laser Scanner
Display can be read while scanning
Scan rate: 36 4 scans/sec
Indicators: Good read; Scan
Ambient light immunity:
Artificial: 450 ft-candles; (4,844 lux)
Sunlight: 8,000 ft-candles; (86,112 lux)
Option Lasers
- Long-range
- High Density
- Wide Angle
- Advanced Long Range

Bar Code Symbologies
Auto discriminates between all symbologies listed below:

Codabar
Code 11
Code 39
Code 39 full ASCII
Code 93
Code 128
EAN-8/13
JAN
Interleaved 2 of 5
Identicode 2 of 5
Industrial 2 of 5
Matrix 2 of 5
UPC A/E
UPC/EAN/JAN 2/5 extensions
---